Ask Me Anything Featuring Patricio Portillo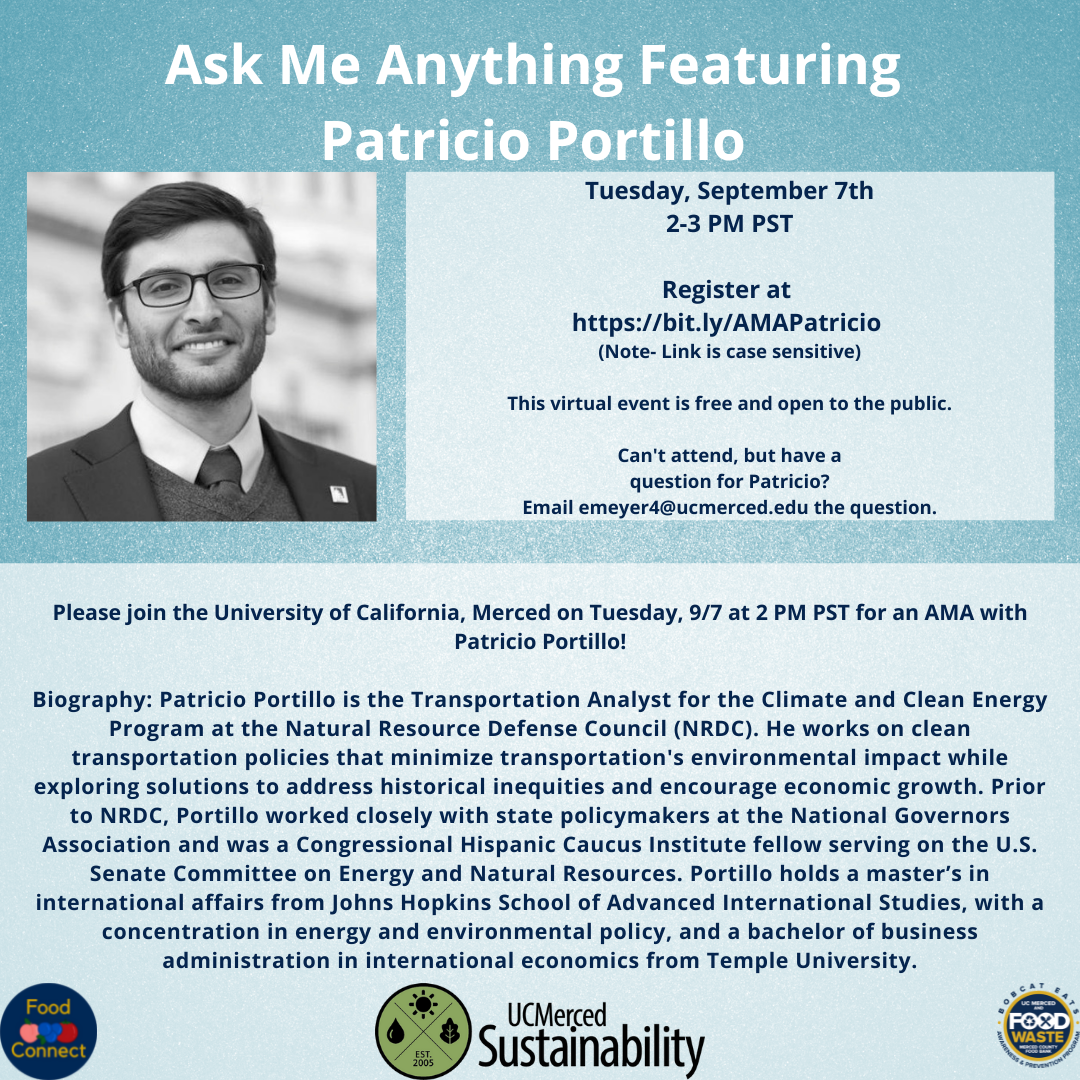 Patricio Portillo is the Transportation Analyst for the Climate and Clean Energy Program at the Natural Resource Defense Council (NDRC). He works on clean transportation policies that minimize transportation's environmental impact while exploring solutions to address historical inequities and encourage economic growth. 
---
Missed the event? Watch it here!