The event is free and open to the public.
Register here: https://bit.ly/milkedfilm
Read more: https://milked.film/about
Watch the film: https://milked.film/watch
---
Please join the University of California, Merced for a discussion with Amy Taylor, Director and Producer of the film "MILKED", on Friday, 8/5 at 3 pm PDT.
About the Film: MILKED is a topical feature documentary that exposes the whitewash of New Zealand's multi-billion-dollar dairy industry.
---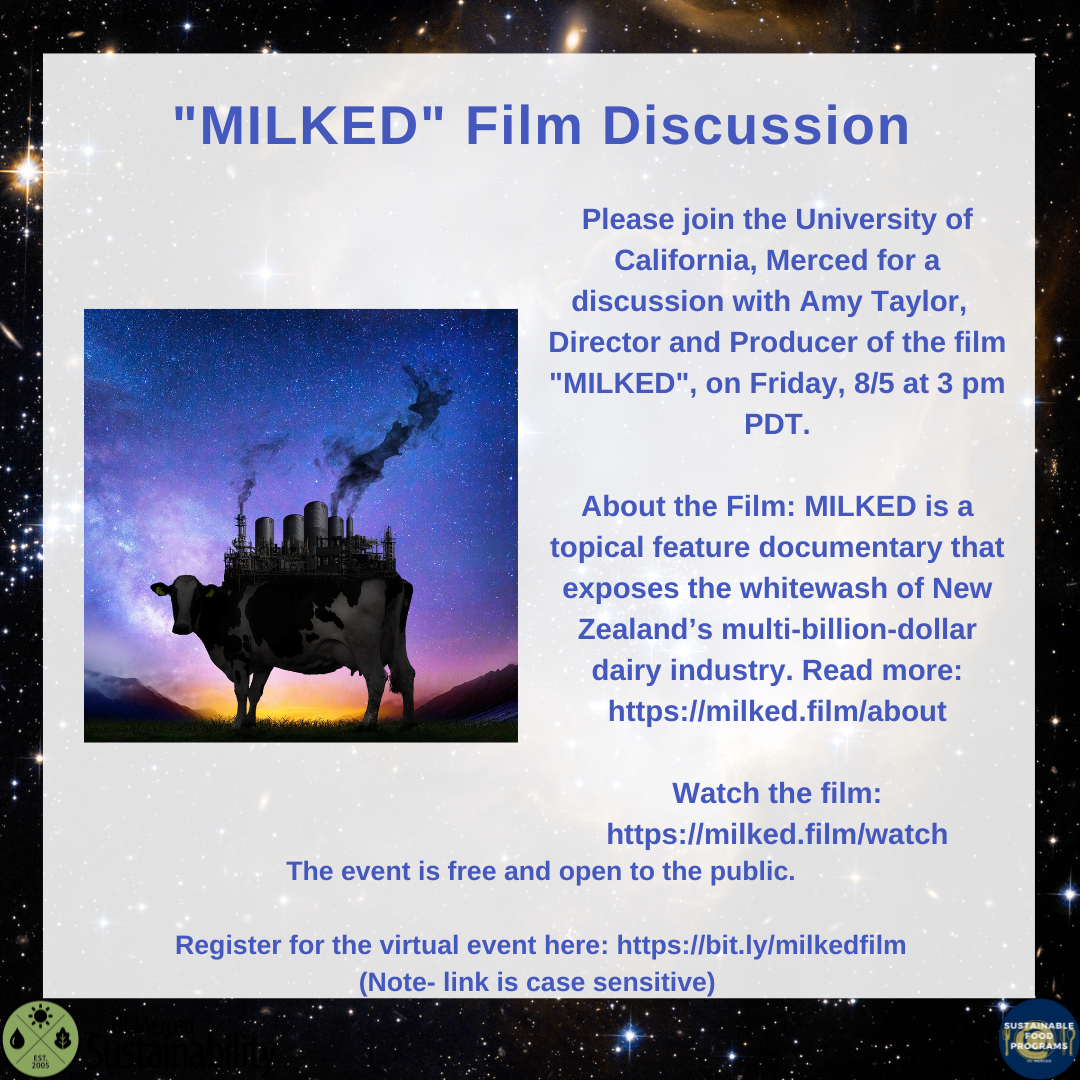 ---
Missed The Event? Watch It Here!