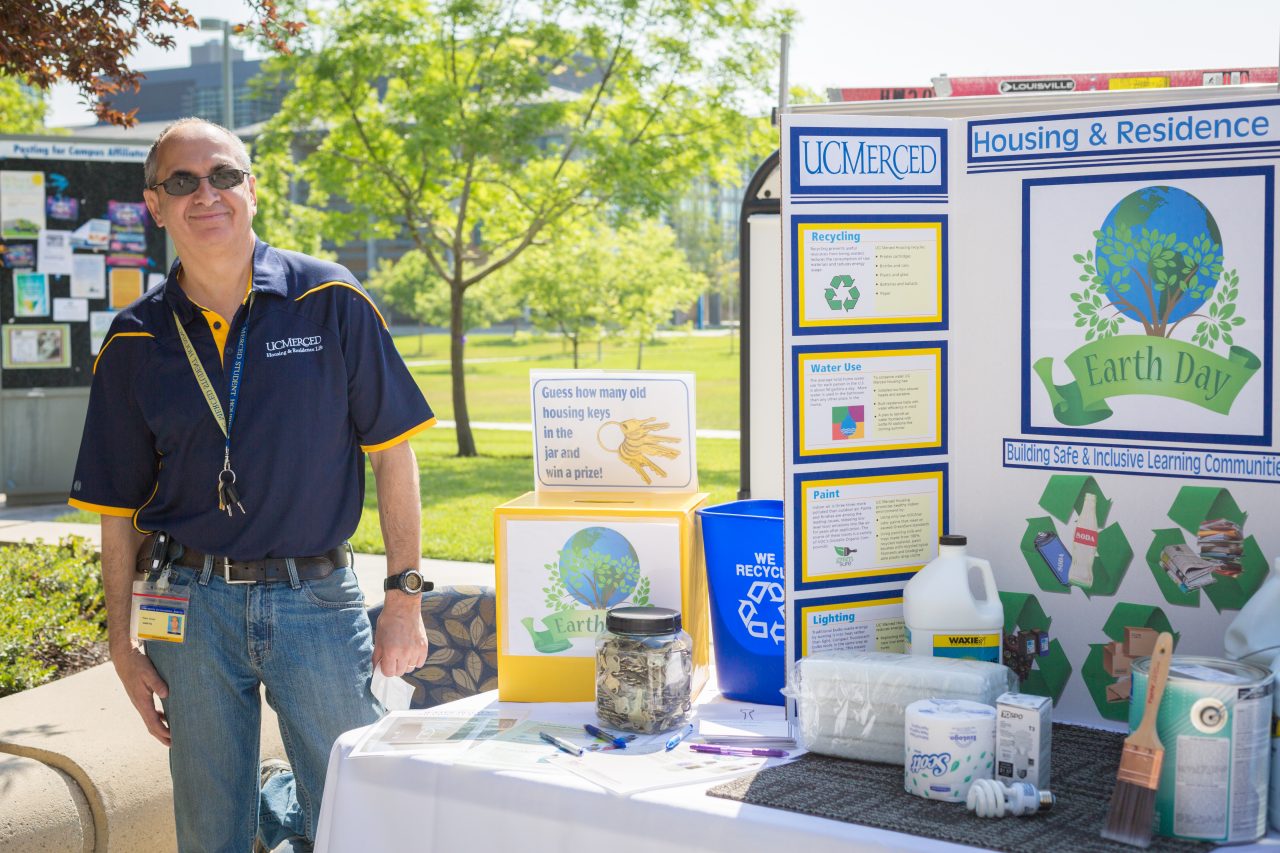 The University of California, Merced prides itself on trying to activate every member of the community in the quest to become a completely sustainable campus. To programs that have been created to enlist faculty and staff are, The Green Labs Program and The Green Offices Program.
New employee orientation presents employees with their first glimpses into how committed this campus is to sustainability.
Orientation is held the first Friday of every month and includes a 20-minute presentation on the importance of sustainability. That introduction provides the basic foundations of campus sustainability initiatives and explains how they are important to ongoing UC Merced management.
In addition, new employees learn how they can play indispensable roles in reaching campus sustainability goals. During the presentation, we introduce the Sustainability Strategic Plan as UC Merced's roadmap to incorporating and expanding sustainability practices throughout the campus. Campus leaders encourage all employees to embrace the many opportunities to collaborate across campus and support UC Merced's green goals.