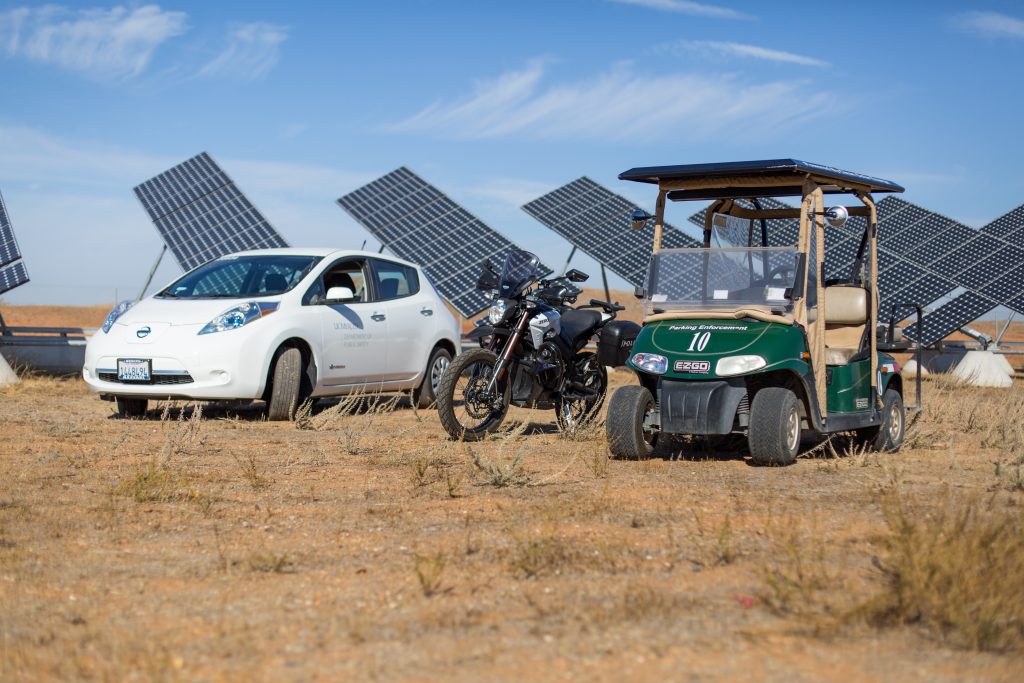 Transportation, Parking and Fleet Services (TAPS) is committed to the University of California's vision concerning sustainability. The department has short- and long-term goals to incorporate alternative means of transportation to, from and within the campus in an effort to reduce greenhouse gas emissions.
The department is also upgrading its fleet with low- or zero-emission vehicles, and working to keep the fleet properly maintained to further campus sustainability goals.
Sustainable Transportation
TAPS offers bicycle racks in strategic locations throughout campus, and storage facilities at Housing and Residential Life.
UC Merced partners with local transit authorities to provide scheduled transportation support for students, staff and faculty throughout Merced and to all major housing locations off-campus.
Visit the Transportation and Parking Services website for more information.