What is the People's Fridge?
The People's Fridge is a community fridge designed so that  It is free and open to all. No identification is required, we only ask that you please wear gloves and a mask when visiting and practice social distancing. There are currently three People's Fridge that are open and available for distribution and donations in Merced, Delhi, and Winton CA.
Whole fruit and vegetables can be placed in the Donation Drop-Off Station in the blue shed.
We are always looking for volunteers too. Sign up here!
Learn more about the People's Fridge, Locations, news, and more visit their website! 
If you notice issues with the fridge, you can report them here or contact Erin Meyer at emeyer4@ucmerced.edu or (209)205-8102.
---
Locations
Merced People's Fridge
936 W. 18th St.
Open 24/7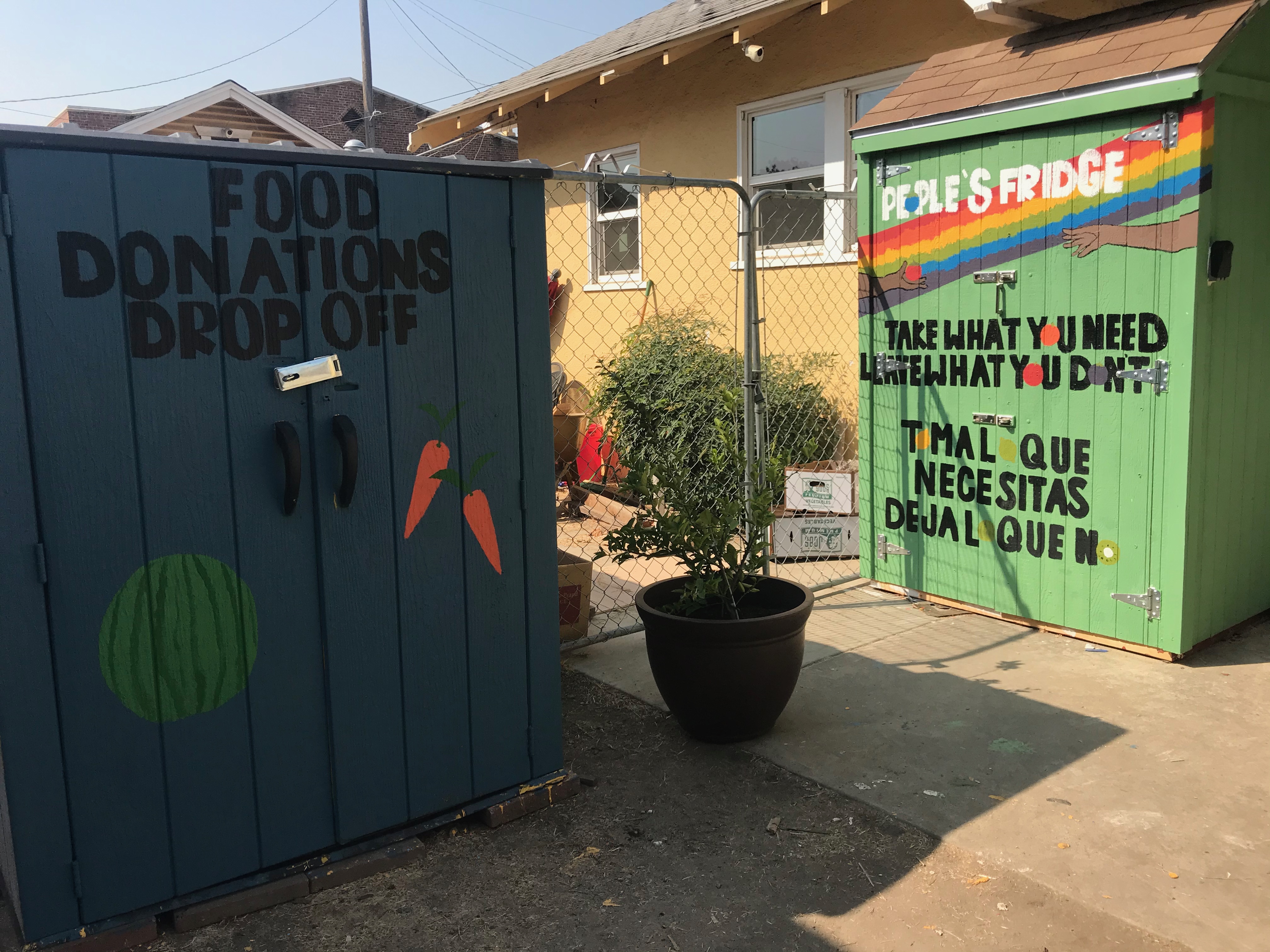 ---
Delhi People's Fridge
16881 Schendel Ave., Delhi, CA 95315
Open Monday - Friday from 3:30pm to 9pm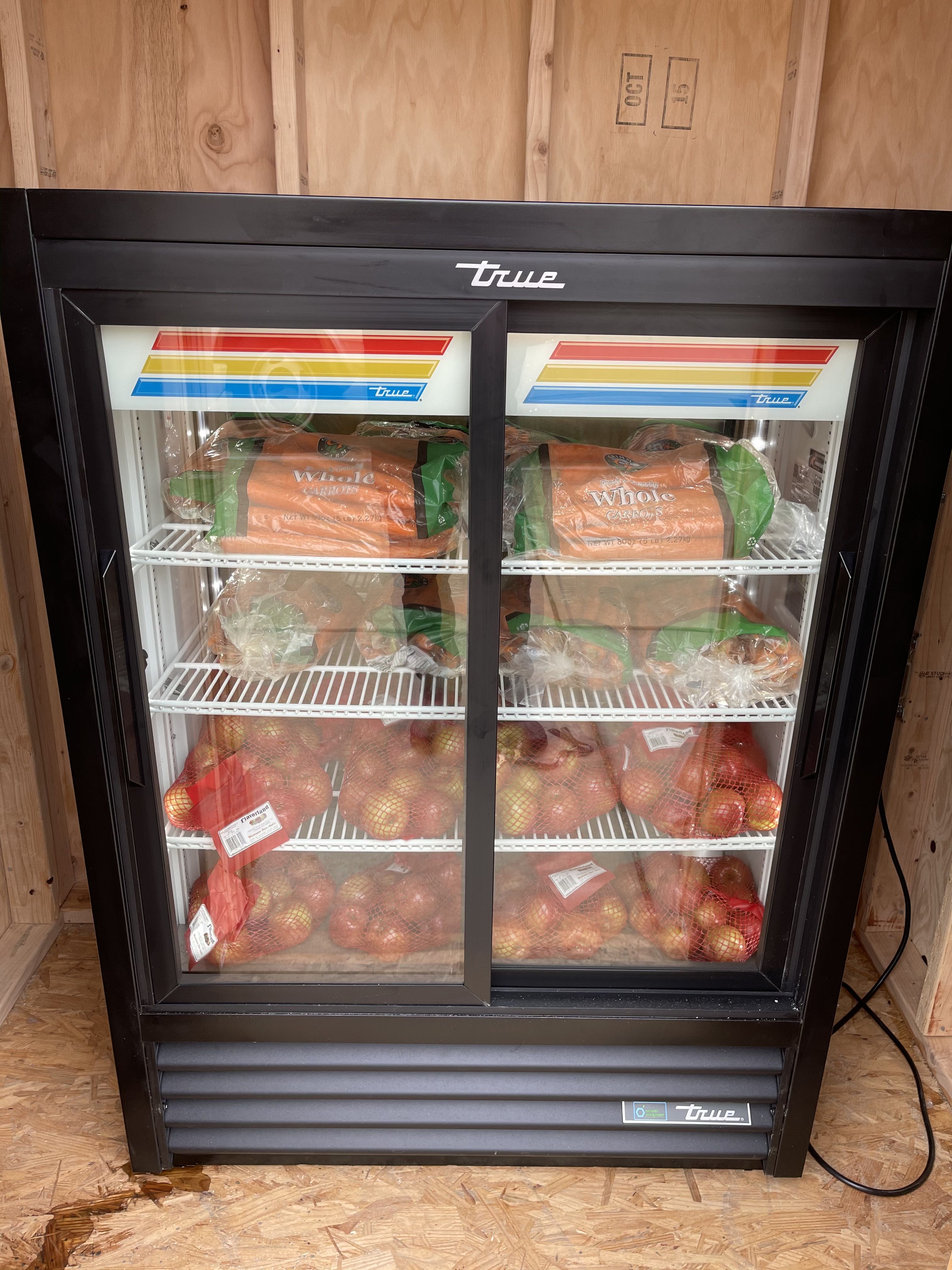 ---
Winton LifeLine People's Fridge
7081 N. Winton Way, Winton, CA 95388
Open 24/7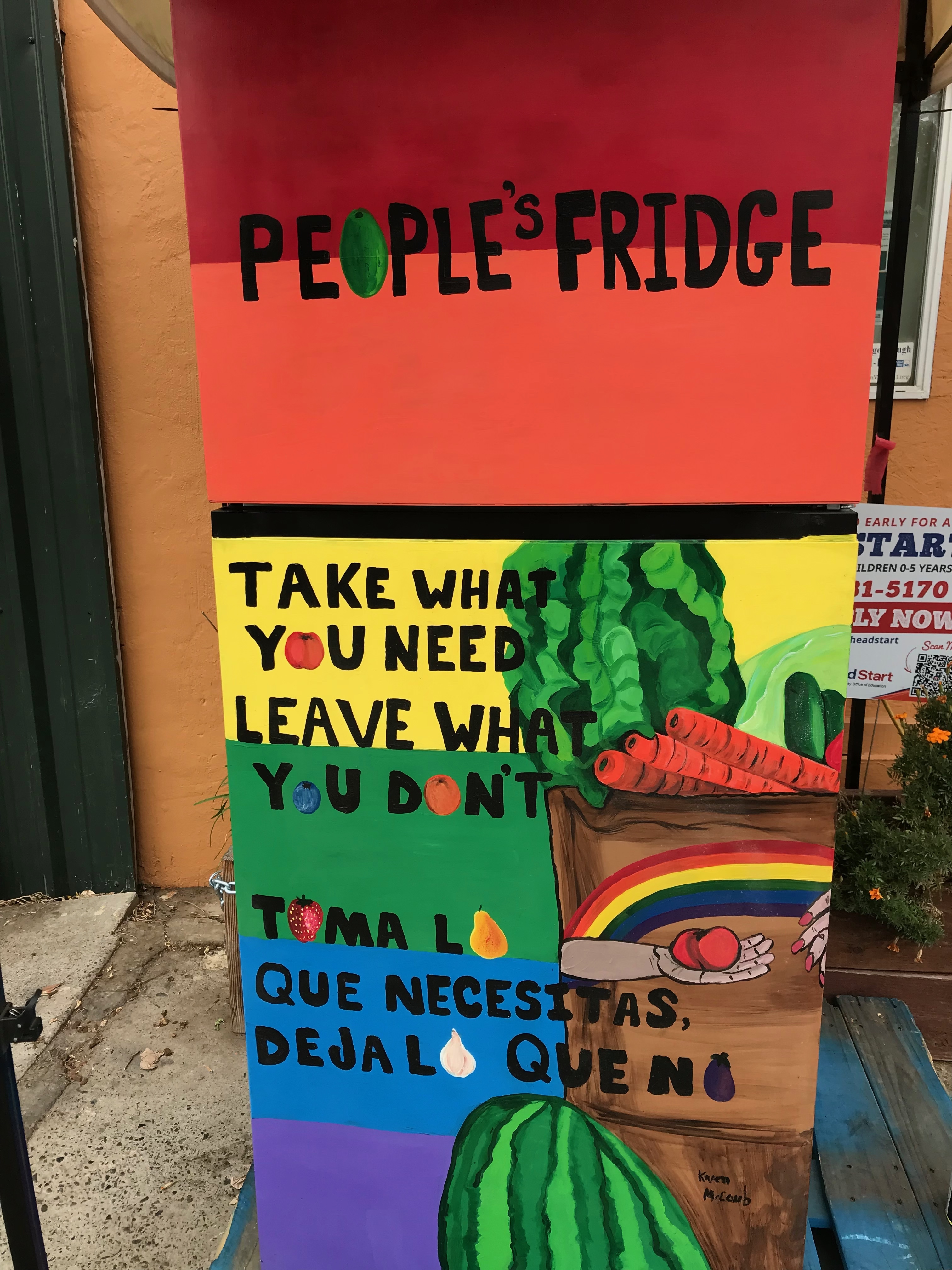 ---
Loughborough LifeLine People's Fridge
31355 Meadows Ave, Building #8, Apt. 59, Merced, CA 95348
Open 24/7

---
Social Media
Merced People's Fridge
Delhi People's Fridge
Winton LifeLine People's Fridge
Loughborough LifeLine People's Fridge