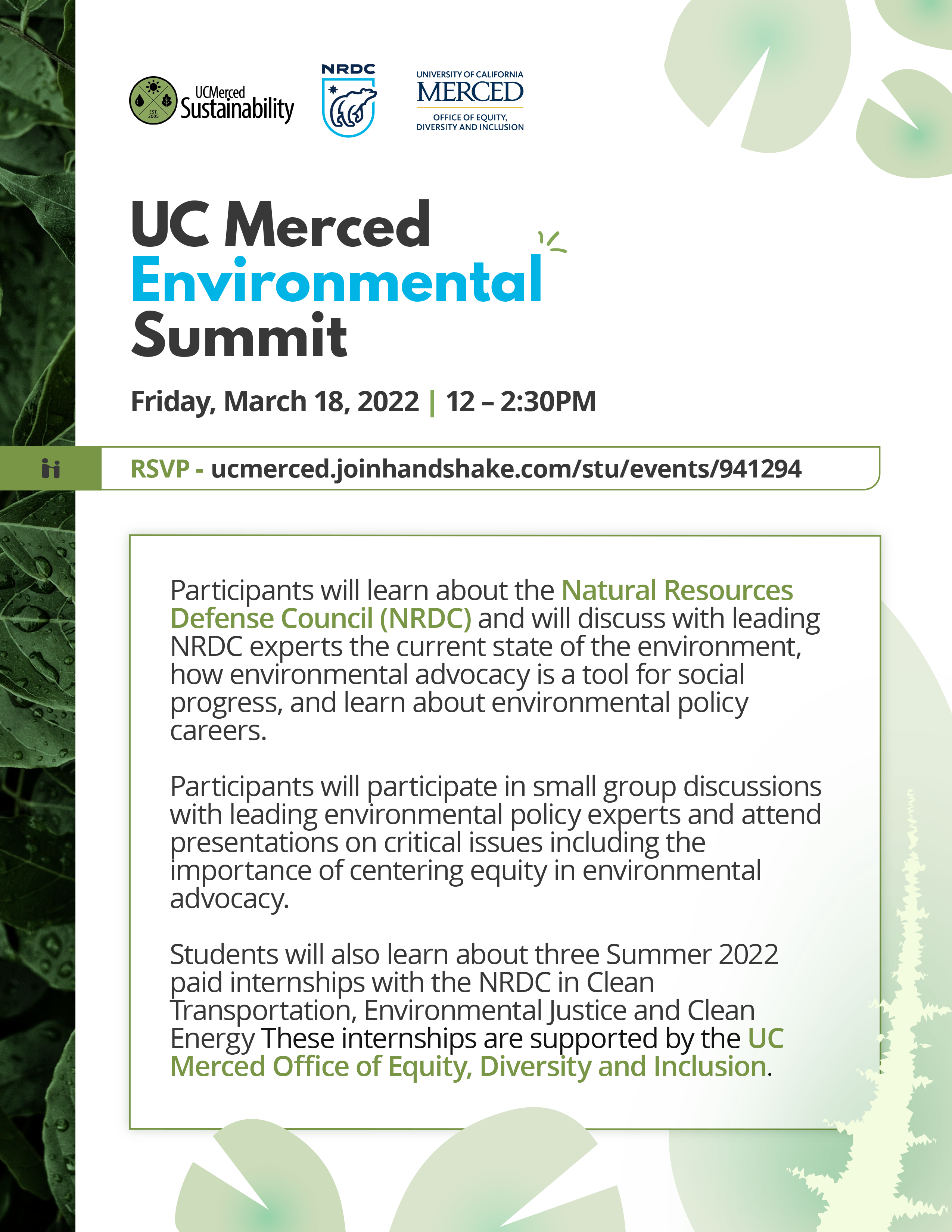 ---
UC Merced will be hosting its second annual Environmental Summit on Friday, March 18th, 2022, from 12:00 PM to 2:30 PM!
Participants will learn about the Natural Resources Defense Council (NRDC) and will discuss with leading NRDC experts the current state of the environment, how environmental advocacy is a tool for social progress, and learn about environmental policy careers.
Participants will participate in small group discussions with leading environmental policy experts and attend presentations on critical issues including the importance of centering equity in environmental advocacy. 
Students will also learn about three Summer 2022 paid internships with the NRDC in Clean Transportation, Environmental Justice, and Clean Energy, these internships are supported by the UC Merced Office of Equity, Diversity, and Inclusion.
---