November 7, 2022 - 2:00pm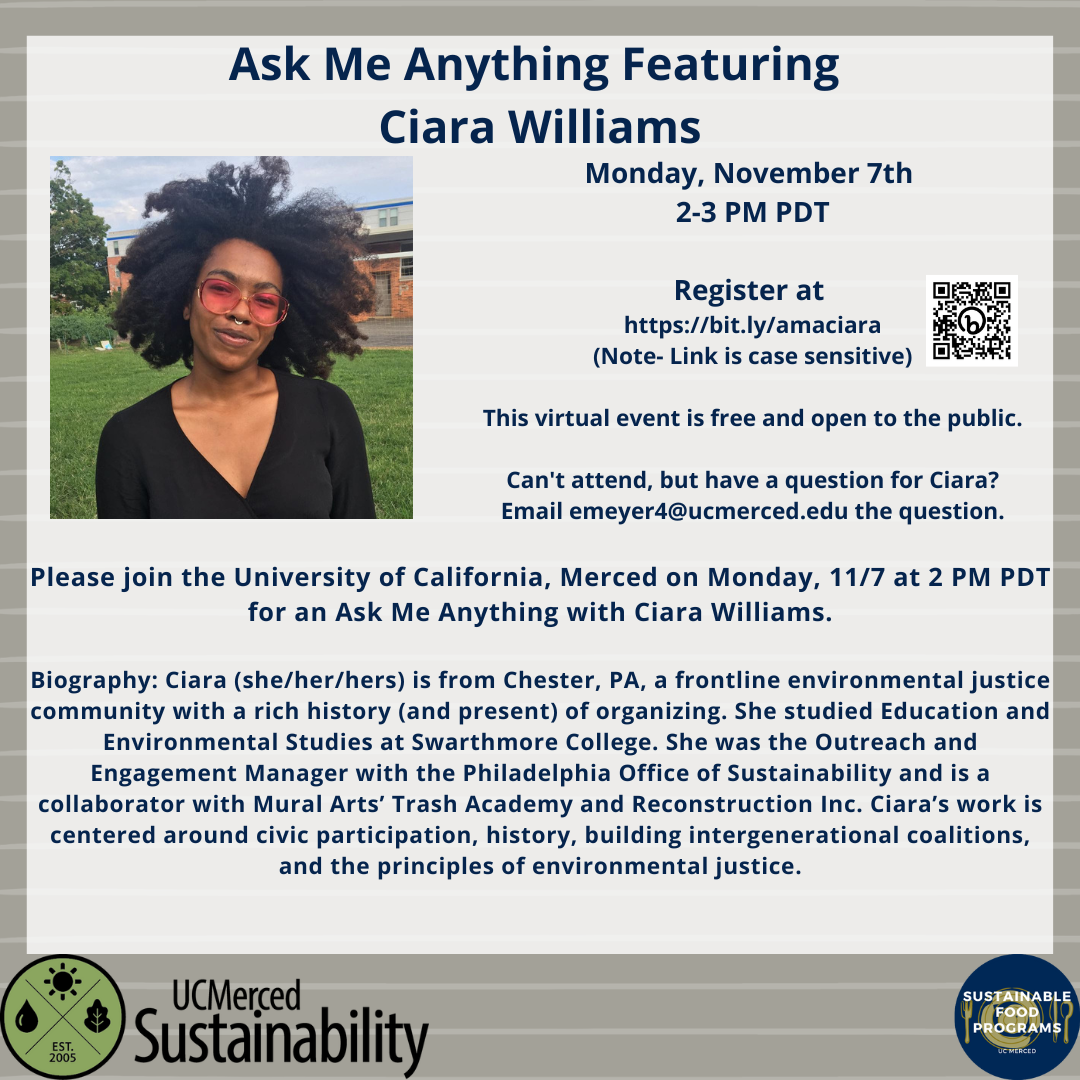 Attended The Event? We'd Love To Hear Your Feedback!
---
Biography
Ciara (she/her/hers) is from Chester, PA, a frontline environmental justice community with a rich history (and present) of organizing. She studied Education and Environmental Studies at Swarthmore College.
She was the Outreach and Engagement Manager with the Philadelphia Office of Sustainability and is a collaborator with Mural Arts' Trash Academy and Reconstruction Inc.
Ciara's work is centered around civic participation, history, building intergenerational coalitions, and the principles of environmental justice.
---
Missed the Event? Watch it Here!